Japanese Femnist Debates: A Century of Contention on Sex, Love, and Labor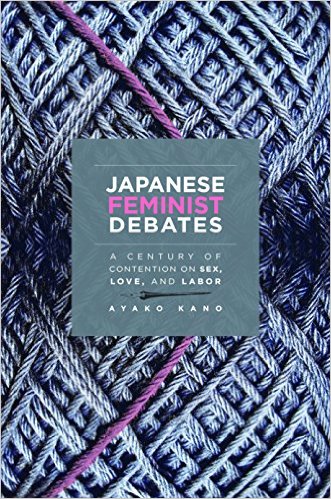 Ayako Kano
Recent years have seen a surge of interest in Japanese feminism and gender history. This new volume brings to light Japan's feminist public sphere, a discursive space in which academic, journalistic, and political voices have long met and sparred over issues that remain controversial to the present day: prostitution, pornography, reproductive rights, the balance between motherhood and paid work, relationships between individual, family, and state. Japanese Feminist Debates: A Century of Contention on Sex, Love, and Labor contributes to this discussion in a number of unique ways. 
The book is organized around intellectually and politically charged debates, including important recent developments in state feminism and the conservative backlash against it, spearheaded by the current prime minister, Abe Shinzō. Focusing on essential questions that have yet to be resolved, Ayako Kano traces the emergence and development of these controversies in relation to social, cultural, intellectual, and political history. Her focus on the " rondan"—the Japanese intellectual public sphere—allows her to show how disputes taking place therein interacted with both popular culture and policy making. Kano argues that these feminist debates explain an important paradox: why Japan is such a highly developed modern nation yet ranks dismally low in gender equality. Part of the answer lies in the contested definitions of gender equality and women's liberation, and this book traces these contentions over the course of modern Japanese history. It also situates these debates in relation to modern Japanese social policy and comparative discussions about welfare regimes.
By covering an entire century, Japanese Feminist Debates is able to trace the origins and development of feminist consciousness from the late nineteenth century to the present day. Based on over a decade of research, this wide-ranging, lively, up-to-date book will both spark discussion among specialists grappling with long-enduring subjects of intellectual debate and animate undergraduate and graduate classrooms on modern Japanese women's history and gender studies.